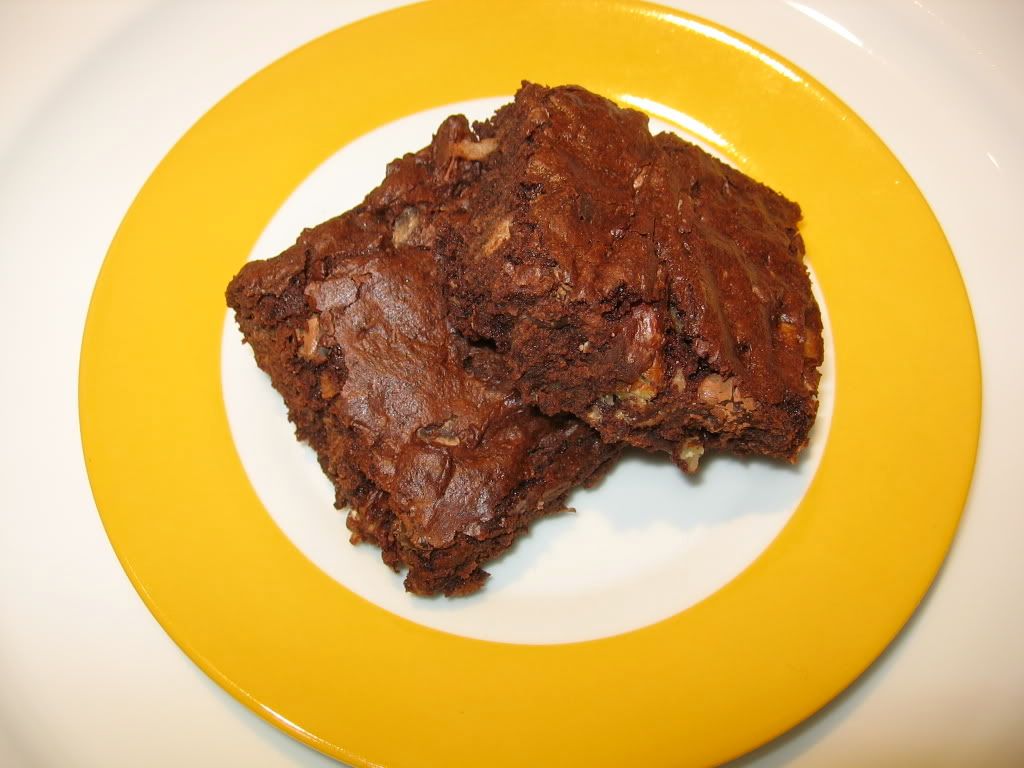 photo: Jocko
Thanks to Steve Fisher for this submission. I've tried his and they are the best brownies I've ever tasted.
10 tablespoons butter (1/2 shortening, optional)
1 1/4 cups sugar
1/4 teaspoon salt
3/4 cup plus 2 tablespoons cocoa
Place in a glass bowl and microwave for 20 seconds, stir with a wooden spoon, micro 20 more seconds, stir, micro 20 seconds more and stir.
Beat in 2 eggs, one at a time, add 1/2 teaspoon vanilla, and beat for a few minutes with the wooden spoon until "velvety".
Mix in 1/2 cup flour
Mix in 3/4 cup pecans, 1/2 cup semi-sweet chocolate chips and 1/2 cup unsweetened coconut.
Bake at 325 F for 20-25 min on lower rack.
Toothpick should come out slightly sticky. Serve with Island Farms vanilla ice cream (my favourite), or equivalent.