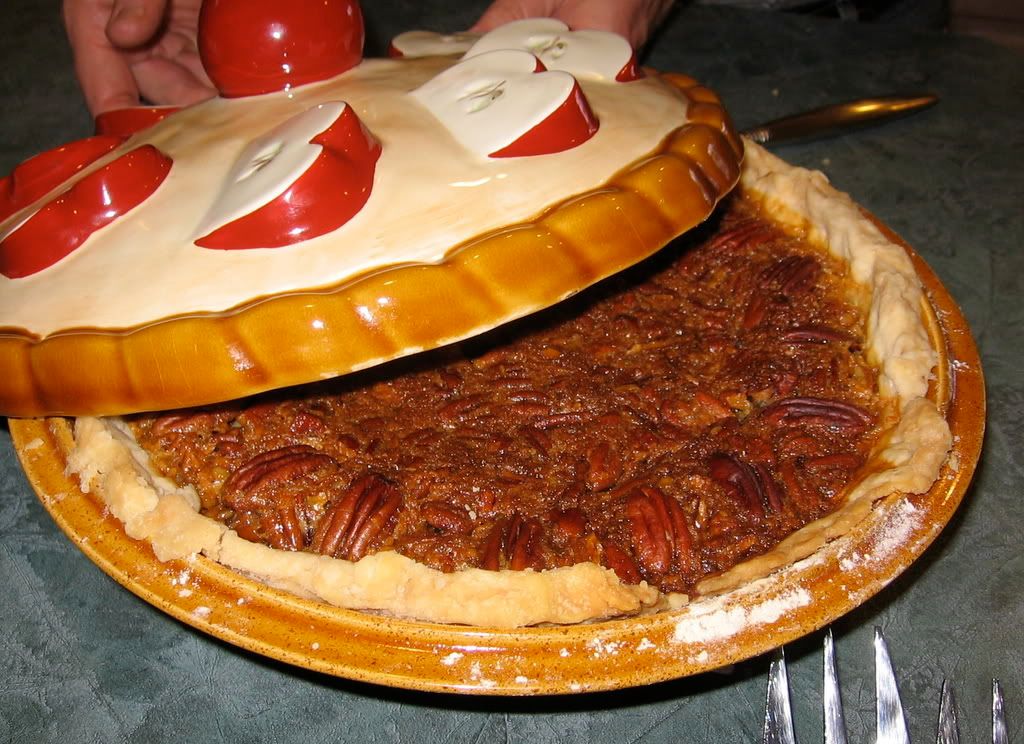 Steve's Southern Pecan Pie
for one 9-inch pie you will need —
3 eggs, lightly beaten
1 cup sugar
1 cup light corn syrup
3 tbsp butter
1 tsp vanilla
1 cup pecan pieces
10-12 pecan halves
1/3 cup unsweetened coconut
2 tbsp rum or Jack Daniels
1/2 cup semi-sweet chocolate chips
1 unbaked 9-inch pie shell of your choosing.
1) Mix together eggs, sugar, corn syrup, butter, vanilla, pecan pieces, coconut, liquor and chocolate chips.
2) Pour filling into prepared pie shell.
3) Arrange pecan halves around the inside edge.
4) Bake at 400F for 10 min. Reduce heat to 350F. Bake 40 min. longer or until center is firm.
5) Cool to room temperature before cutting.
Tips: Pecan pie is best when served at room temperature or slightly warm.