July 31, 2007
July 24, 2007
Submitted by John Jones: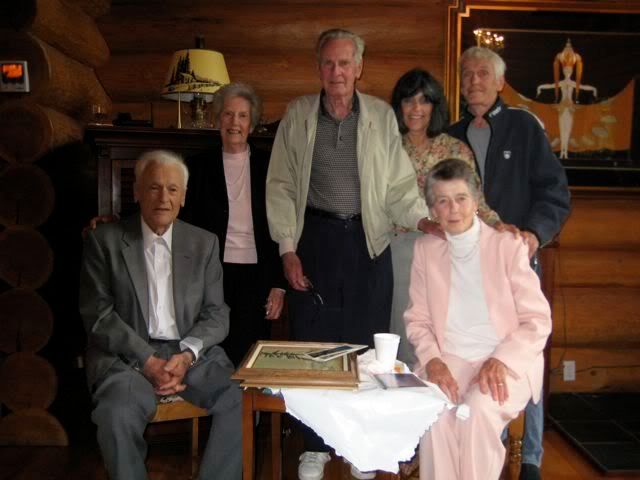 Vern and Mary Roddick with friends June & Max Allan and Mimi & Larry Nordby
A farewell party for longtime Pender Island residents Vern and Mary Roddick was hosted by the directors of Plum Tree Court on Saturday 21st July at the home of David and Melita Miller.
The former CRD Director, South Pender Fire Department Chief and longtime advocate of seniors housing and his wife will join their friends in the growing expatriate Pender Island community in Sidney.
Many of the facilities and services that islanders now take for granted exist because of Vern's advocacy, persistence and hard work.
Mary, who arrived on South Pender at the age of 3 and was brought up at Camp Bay became known over the years as the one to call for information on wildlife sightings and coordinated the annual bird count for many years.
Their contribution to the community has been immeasurable.
We wish them well for the next chapter in their lives.


July 21, 2007
July 3, 2007