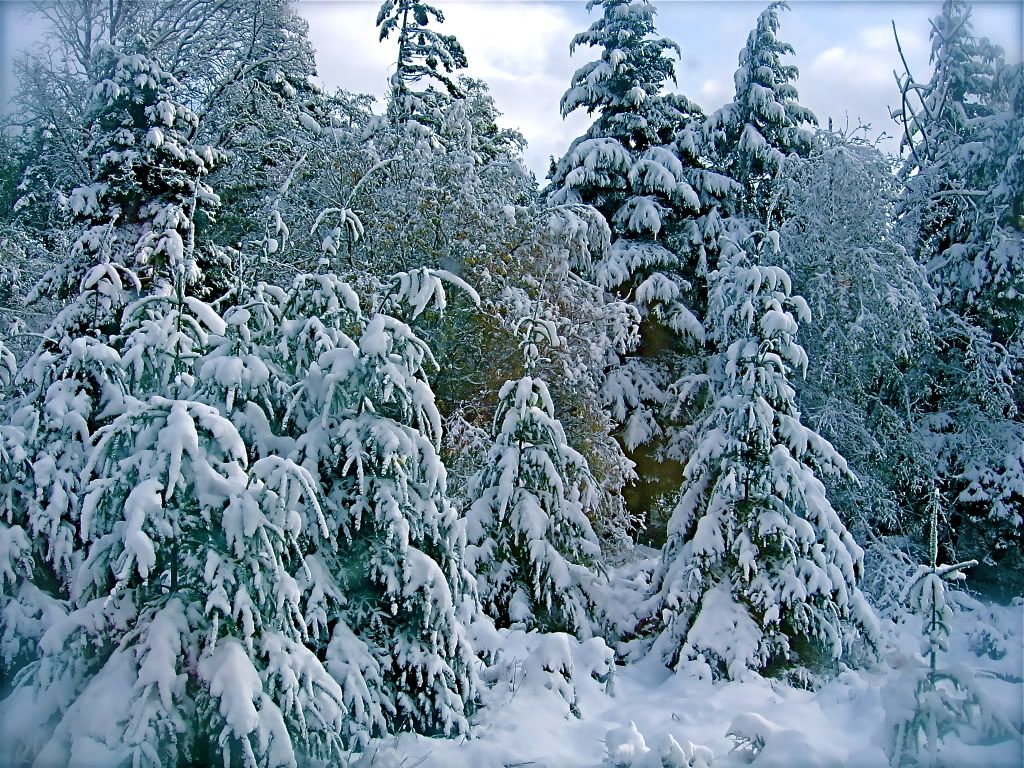 My view of Pender out the kitchen window one morning last winter. Photo: Jocko
CRD Environmental Services would like to remind residents of Magic Lake Estates to winterize their service. The winter of '06/'07 was particularly severe, with freezing weather, snow and frequent wind storms. This resulted in an extended power outage during a period of severe freezing weather. After the thaw, volunteers were rallied to go door to door and look for split pipes spewing water on the ground and inside homes. Thirty one household services had to be turned off at the street. To avoid similar problems recurring this winter, all residents are encouraged to:
1. Turn off all outside taps, disconnect and drain hoses.
2. Turn off and drain irrigation lines, if any.
3. If you are going on vacation, ensure you get a neighbour or someone to check on your heating and plumbing daily.
4. If you are a seasonal occupant, turn off your main water at the house and drain the in-home system.
5. Plumbing routed through an outdoor or unheated area should be insulated or that section drained. The best solution would be to have a plumber relocate it.
If your water has to be turned off at the street by the CRD because of ruptured plumbing, you will be required to have the plumbing inspector verify that the repairs are acceptable before service will be restored.