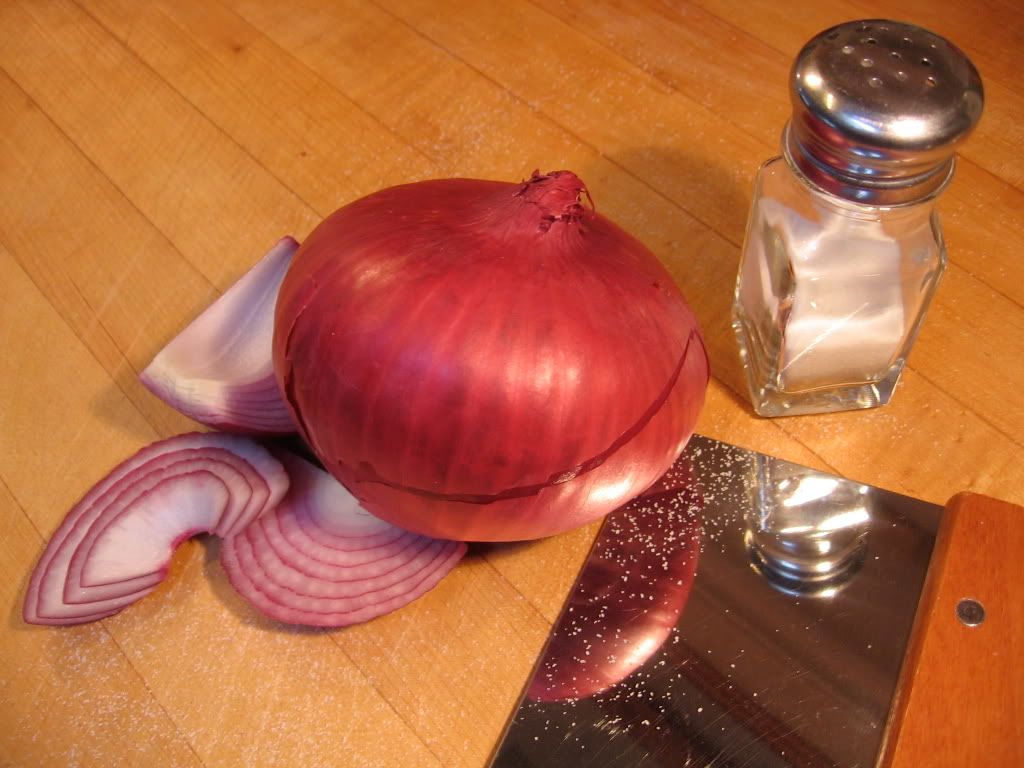 photo: Jocko
This is such a brilliant solution to a little problem in my kitchen that I thought I'd share it with the rest of you loyal PenderBlog readers and participants (although we could use a few more of them, come on, you know you want to say something, let it out!). What is that great hint you have?
Hint no. 1 The Salt Solution
To keep your wooden cutting board clean and fresh, if necessary scrape first with a large butcher knife or Asian cleaver (be careful!) to get any built up stuff off (you know what I mean), and then routinely, ie. maybe every day or so, wipe it down with a bit of table salt. This will help remove and prevent future buildup of that stuff, maybe sterilize the surface, and season your chopped food all in one step! I also sprinkle some salt on my kitchen cloth at night and roll it up damp and it stays amazingly sweet and fresh. I guess the bacteria don't like the salt – J.