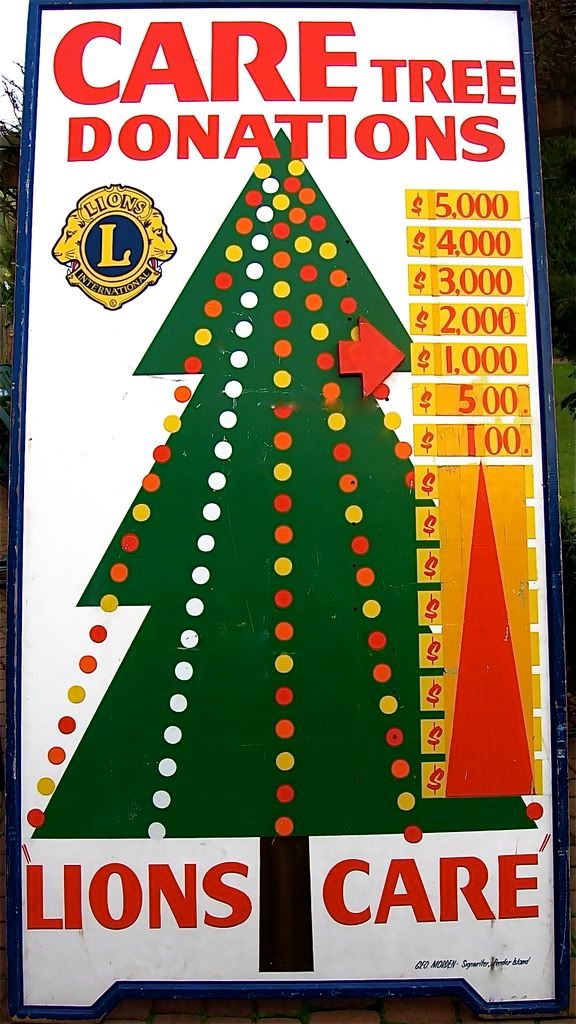 As of Jan. 4, '08
The Pender Islands Lions Club is again supporting CARE Canada's work in Peru to provide poor people with economic opportunity. Loans will be provided to farmers to allow them to get their products to the otherwise inaccessible general market. Training and technical support will be provided to small entrepreneurs giving them access to funds needed to purchase donated machinery at affordable prices. CARE also offers financial management and business training so that small entrepreneurs can start their own businesses.
Please support the CARE Canada project in Peru by sending your donation to the Pender Islands Lions Club, P.O. Box 75, Pender Island, B.C. V0N 2M0 or put your donation into the Lions Box just inside the front door of the Insurance Office at the Driftwood Centre.
The "Edith and George Pearson" CARE Tree on Bridges Road was lit up at 4 pm on Sunday November 25, 2007 as a reminder to make a donation.
For more information about CARE Canada visit their website: http://care.ca/about/about_e.shtm