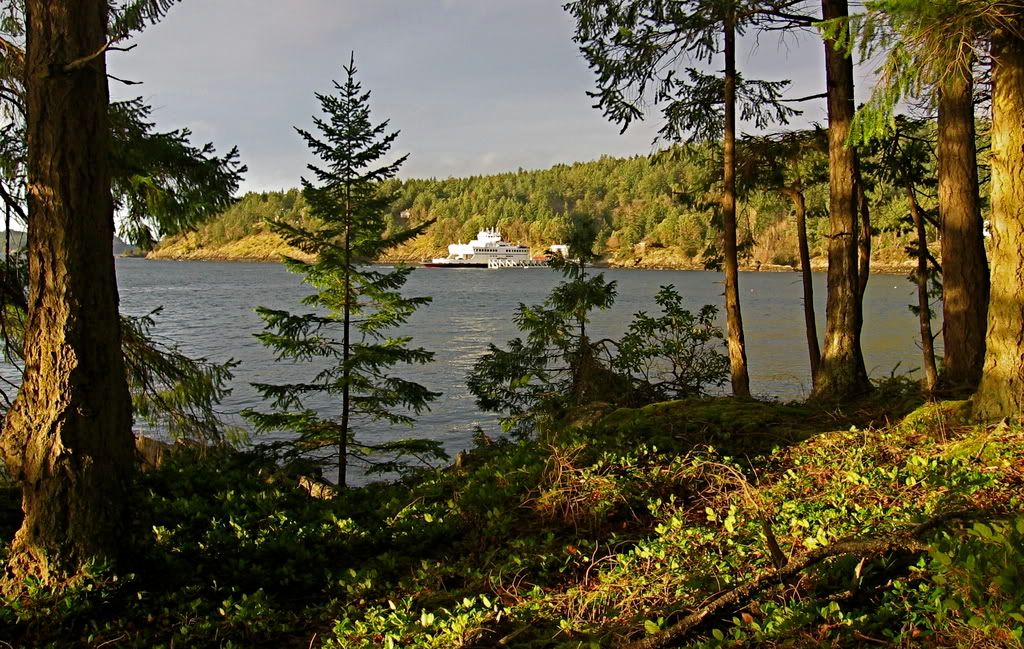 Photo: Jocko
Otter Bay terminal is now re-open as of the 2:15pm sailing Jan. 10, 2008.
January 8 –10, 2007:
There will be a scheduled replacement of the Otter Bay terminal dock apron resulting in a temporary closure commencing after the Mayne Queen's departure at 7:45 am on Tuesday, January 8 until the end of day Thursday, January 10. Otter Bay is scheduled to re-open on January 11 for the arrival of the Queen of Nanaimo at 7:05 am. Customers are advised to check the website www.bcferries.com for up to date schedule information in the event work is completed early.
BC Ferries will be providing a water taxi service for customers, which will run daily between Otter Bay Marina and the government dock at Swartz Bay. Free parking at Swartz Bay for Pender Island resident's vehicles will also be available.