This event has passed and is now in the past!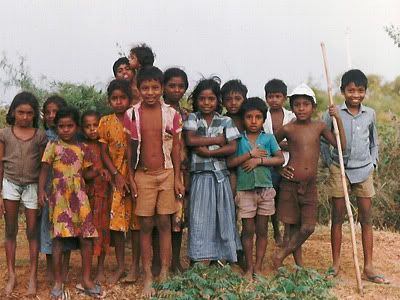 Come and learn of the work that our Pender neighbours are doing around the world. Michelle Cook will tell us of the vital work that she and her colleages at the International Institute for Child Rights and Development at the University of Victoria are doing to help children and families cope with natural disasters (tsunami), conflicts, poverty and HIV/AIDS — illustrated with photos of the work they are doing.
Michelle has been working for the past seventeen years to help families and communities to create linkages and build on strengths to deal with disruptive and tragic changes in many parts of the world. She will soon be off to Tamil Nadu in India to work with Dalit children and communities.
When: Tuesday February 12, 2008 at 7:30pm
Where: The Pender Library meeting room
Tea, coffee and cookies will be available. Please leave us a donation at the door to help defray expenses.
Contact Barrie Morrison at 629-3774 for more information.