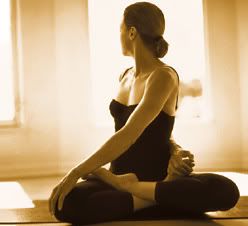 Writing and yoga have this in common: those who practice master not only the skills, but also themselves. In this workshop, you'll be invited to do guided journal writing and yoga movements with two experienced facilitators. Learn how integrating these practices creates more flow in your life. Bring awareness to your internal clutter and learn how to nurture yourself. Be present, slow down, laugh, and experience yourself in a more complete way. Discover yourself in the nature and stillness of Pender Island. No writing or yoga experience is needed.
Reinekke Lengelle, MA is a playwright, poet, and self-help author. She has also guided hundreds of students and hospital patients on their creative journeys and started the first Canadian branch of Lapidus – an arts organization that explores the connections between writing and wellness. Currently, Reinekke is a visiting graduate professor with Athabasca University where she designs and facilitates courses on writing and transformation.
Angela Weins was introduced to yoga in 1998. Since then, yoga has become her constant and compassionate teacher, providing a way to live in the present moment with awareness and gratitude. Angela has studied with Rosemary Antze, Eddie Modestini and Nicki Doane, David Williams, Swami Veda Bharati, Ken Strachan, Maya Margo Balog, Mary-Jo Fetterly, and Jennifer Steed. Her path to self discovery continues with the guidance of her own intuition and study, and her supporting family and friends.
Date: May 23 to 25, 2008.
Fee: $160. (includes GST) Optional two hour kayak trip for an additional fee of $45.
Place: Pender Islands Community Hall
Questions: Contact Debbie on Pender at (250) 629-3205, or Angela (780) 459-4806 off island or email aweins@meridiancom.ca