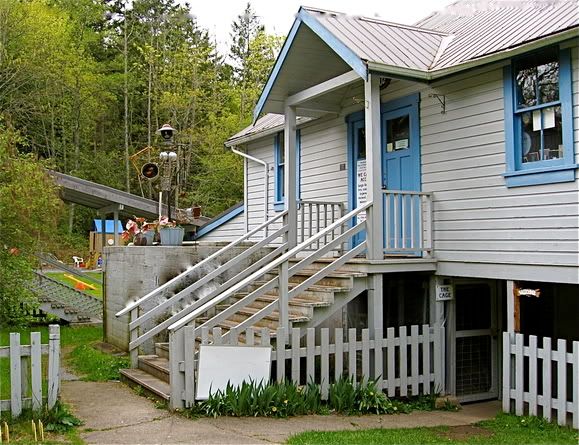 photo: Jocko
About your Nu-To-Yu?
Pender's Community Thrift Store is run by 100 committed volunteers, has no paid workers, makes no profit, pays only expenses and last year sorted, labeled, ironed, cleaned, shelved, and sold thousands of items. In 2007 a total of $19,869.00 was raised and donated to almost 20 different community needs and services. In addition, PICSS has designated up to $80,000.00 for the Health Care Society to provide interest free loans as bridge financing for the current expansion at the Medical Clinic.
Your generous donations keep the Nu-To-Yu going, so drop off your saleables and do a little shopping there at the same time.
(Note: Certain items such as old TV sets are not accepted and drop off times are during business hours on Fridays and Saturdays, 10am-4pm.)