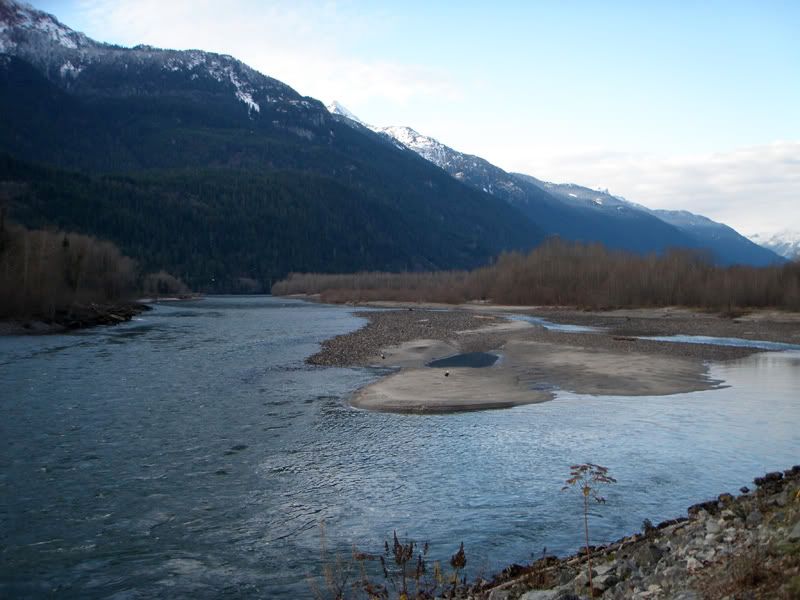 salmon run
Here is an excerpt of an article that appeared in the November 27th issue of Monday Magazine which I found interesting:
Silent Fall
11/26/2008
B.C.'s vanishing wild salmon means trouble for all
The silence along the river was almost deafening. No birds, bears or wolves appeared along the banks. The reason soon became obvious: not a single salmon was to be seen in the glacial-fed water. Not a single salmon carcass lay on the ground, not in the estuary or the forest. There was no sign of predation and no sign of decomposition.
The usual sounds of fall in this British Columbia coastal rainforest valley were agonizingly muted. The thrashing of salmon swimming upstream, the splashing of grizzlies pouncing on fish in the shallows, the cacophony of multiple bird species scavenging the bears' leftovers—all were virtually nonexistent. And not a whiff of the fetid odor of dead and decaying salmon I have come to associate with this time of year was evident. The unnatural quiet sent a chill up my spine.
For the full article, go to: Vanishing Salmon
For more information about the status of salmon in B.C. go to the  Raincoast Conservation Foundation website.