Oceans of Challenges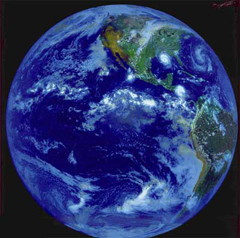 On World Oceans Day, a daunting agenda.
How BC's enviro groups are working to save sea life.

Published: June 8, 2009
TheTyee.ca
Last week 70 international academies of science predicted dire consequences for global food production and "dramatic changes in the makeup of ocean biodiversity" unless carbon dioxide emissions — the cause of ocean acidification — are cut in half within the next four decades.
But acidification is just one of the problems plaguing the world's oceans. Melting glaciers. Overfishing. Pollution. A fast-growing gyre of plastic debris twice the size of Texas.
And here in British Columbia, we've got our own troubles. In honour of World Oceans Day today, June 8, The Tyee asked several environmental groups to highlight the threats to our coastal ecosystems, and what they are doing to address them.
For the full story visit:  The Tyee for "Oceans of Challenges"